Links
The Somerset Willow Company first started making willow coffins in 1998, since then they've continued to provide a passionate, loving and dedicated alternative for those families wishing to make one of their Somerset willow coffins the final fitting tribute to their loved one.
With 20 years' experience producing cardboard coffins, Greenfield Creations is one of the foremost companies in the sector. They offer an 'alternative' to consumers, without compromising on style or design. This gives customers more choice than ever before.
They do not carry a range since they respond to rather than dictate their customers' tastes: their Crazy Coffins are entirely bespoke and the only limit is your imagination.
GreenAcres Woodland Burials has been instrumental in revolutionising the funeral and burial industry in the UK.
Graves and ashes plots also may be chosen and purchased in advance of the time of need by those planning for their own future, providing peace of mind as well as a financial advantage.

The National Society of Allied and Independent Funeral Directors (SAIF) is a trade association whose members are all independent funeral directors. The funeral service they offer is not part of a national or international conglomerate or chain, but is privately owned and managed. In fact, a large proportion of their members' funeral homes have been run by the same family for generations.
Golden Charter provides a range of funeral plans which offer comfort and security for you and your family.
Since its inception in 1913 the ICCM has represented professionals working in burial and cremation authorities and companies throughout the UK.
Their aim is to raise standards of services to the bereaved by providing professionals, authorities and companies with Policy and Best Practice Guidance, and Accredited Educational and Training programmes.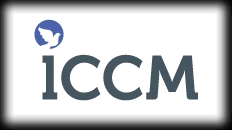 Information on help towards the cost of a funeral from the Social Fund, you can dowlnoad the official notes documentaion (SF200) here.
Cruse Bereavement Care is There to support you after the death of someone close. Face-to-face and group support is delivered by trained bereavement support volunteersacross the UK.
They also offer information,publications, and support for children.
Counselling Directory understand how important it is to find the right counsellor, which is why they have developed a service that brings together all of the information needed to help you do just that.